ordination
รายละเอียด

ฮิต: 9188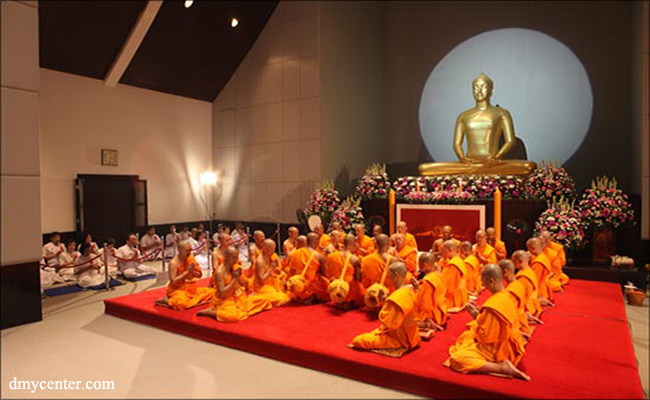 Ordination in Buddhism is said to have uttered the words in front of the priest. To request and announced the intention of his monks know. The words uttered this word Called "perform ordination chanting" The priest must perform ordination chanting in order expresses faith in Sangha, respect and commitment to their ordination.
รายละเอียด

ฮิต: 5149

     On Saturday, June 28 2014, The sangha,  National Office of Buddhism  , The Young Buddhists Association of Thailand  ,  International Buddhist Society and partners with over 40 organizations presented the annually mass ordination program with approximate 100,000 mans  during the rain retreat period  . By the mercy of Dhamma-kitti-vong (Pali 9 Academy) did main  preceptor  .
อ่านเพิ่มเติม: one thousand ordained regain moral bring happiness to world
รายละเอียด

ฮิต: 6101
The Ordination 
"The life of householder is a narrow path which attracts dusts. The ordained life is a spacious path."  
The Lord Buddha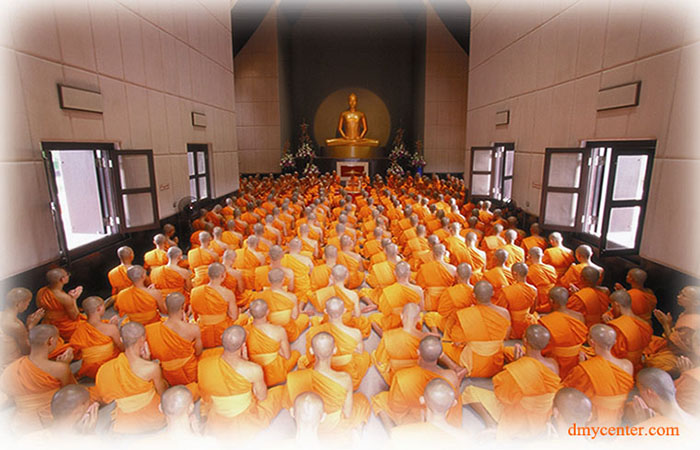 รายละเอียด

ฮิต: 37451
THE FRUITS  of  TRUE MONKHOOD
'BUDDHISM IN PLAIN ENGLISH'  in its series  by Phrabhavanaviriyakhun (Phadet Dattajeevo)
CHAPTER 1.
FOREWORD TO THE SAMA~N~NAPHALA SUTTA
The word "saama~n~naphala" means the result or fruit of being a monk — or the "point" of ordaining within the Buddhist religion.
The Buddha taught that anyone who keeps purely and strictly to his vocation as a Buddhist monk would receive many benefits. Most things in the world, which you can do have both "pros" and "cons" but ordaining as a monk has only benefits (if the ordained follow his vocation purely).
รายละเอียด

ฮิต: 6771
Introduction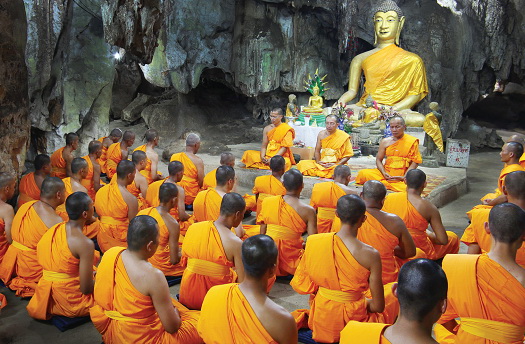 Ordination is an essential part of life for all male 'Buddhists. The individual cuitwates merit that carries over into the next life and receives many benefits for his present life. Furthermore, he gains Iqiowledge, wisdom, a greater understanding of the world, both socially and economically as well as physical, mental and spiritual well-being. Those who are ordained are not merely individuals who shave their heads and wear monks' robes, they must train, practice, and embody the teachings of Lord Buddha.